BATTING CAGES
OLYMPIC INDOOR SPORTS
Nurturing Champions Through Excellence
BASEBALL | SOFTBALL | CRICKET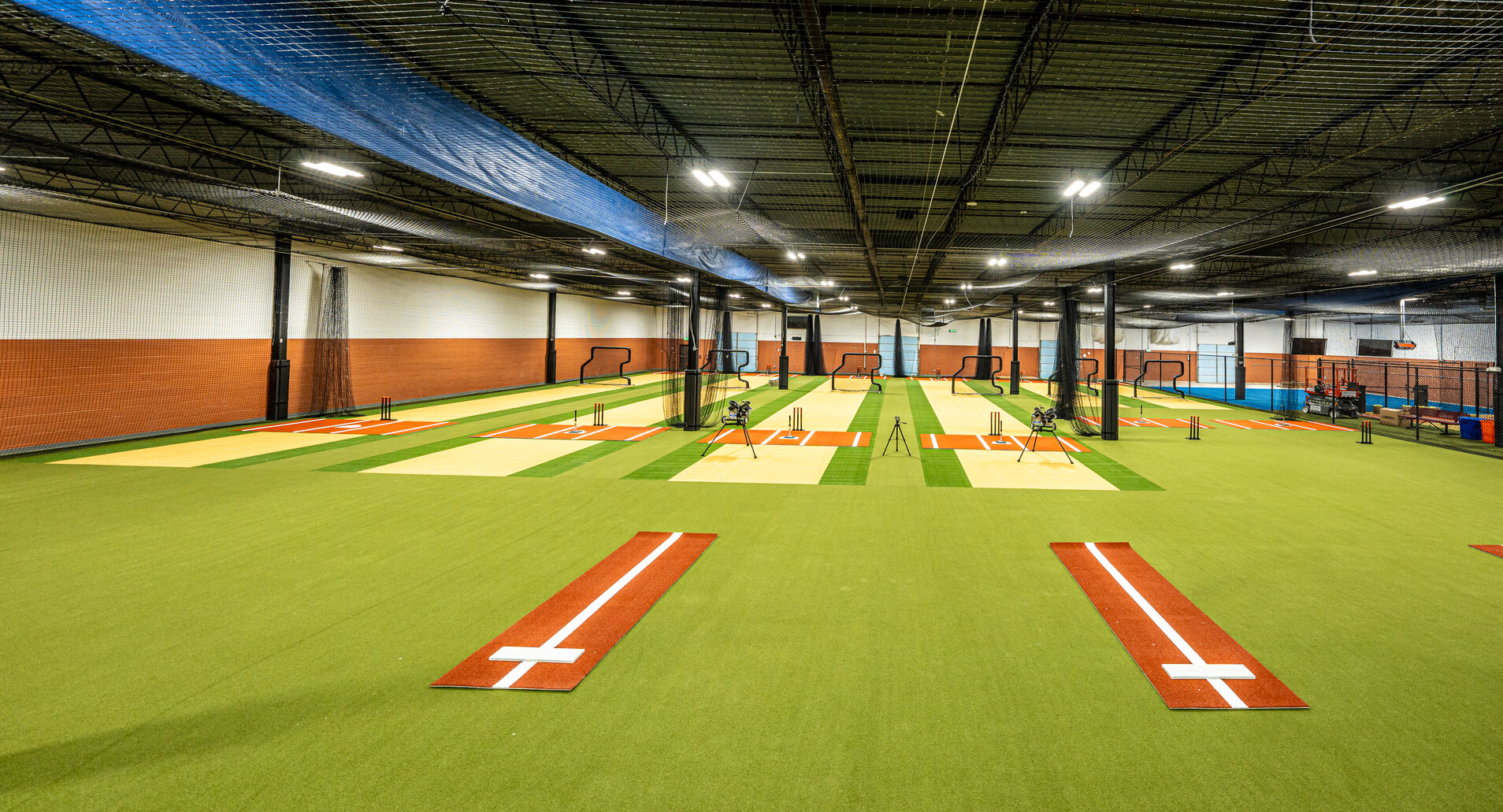 Batting Cages
The Facility
Following are some highlights of the facility.
14 Batting Cages
No more waiting!
Video Analysis
Learn & Improve
Certified Coaches
Experiance matters
Radar Guns
Sports Radar Guns
Netting System
Retractable Netting System
Cricket Wicket
Beige Cricket Wicket
Access
Keyless access control
Cameras
Dome & Mounted Cameras
Feedback
Monthly Evaluation & Feedback
Dedicated Cages
2 Dedicated Cages for HiTtrax, Fungoman & BOLA machine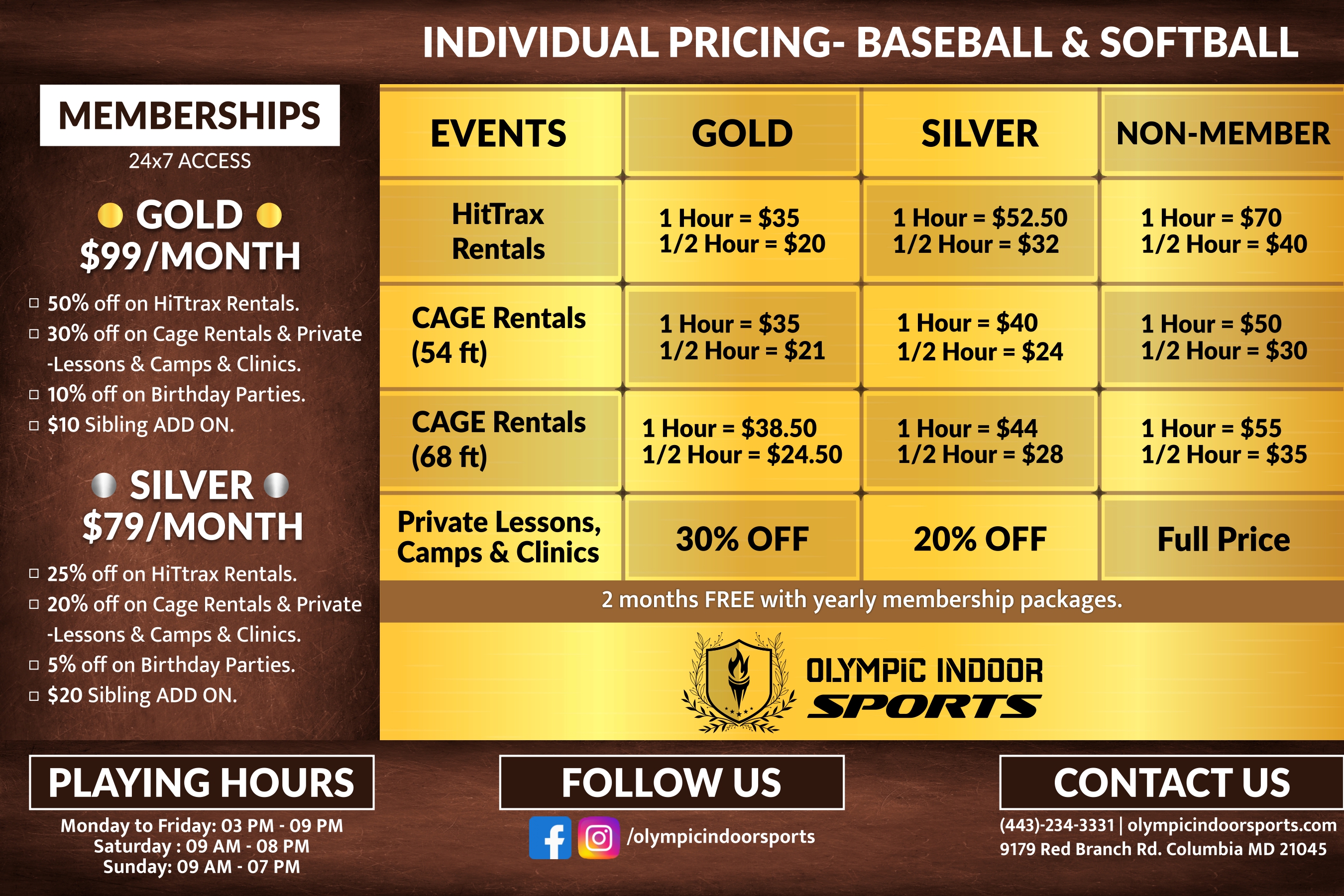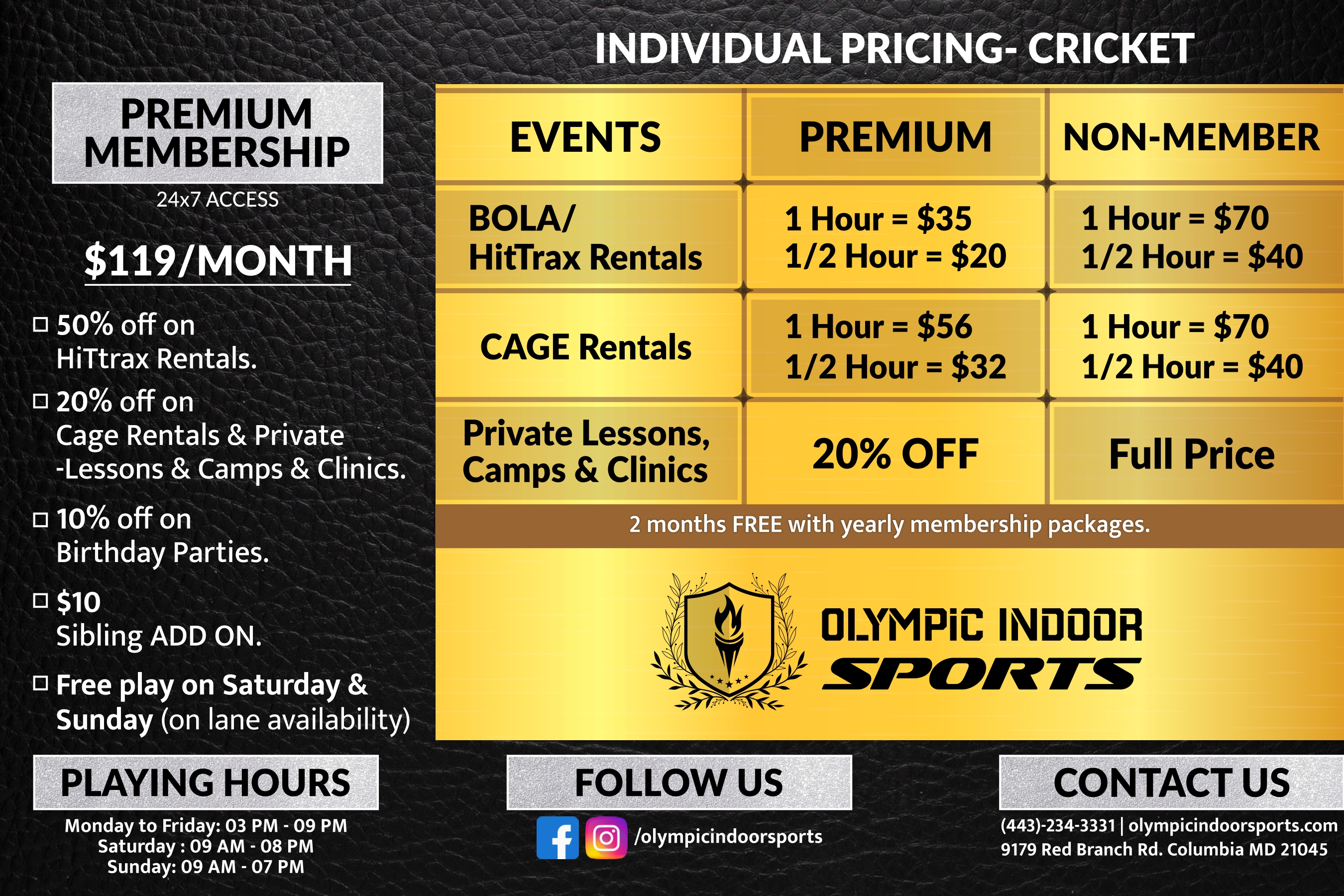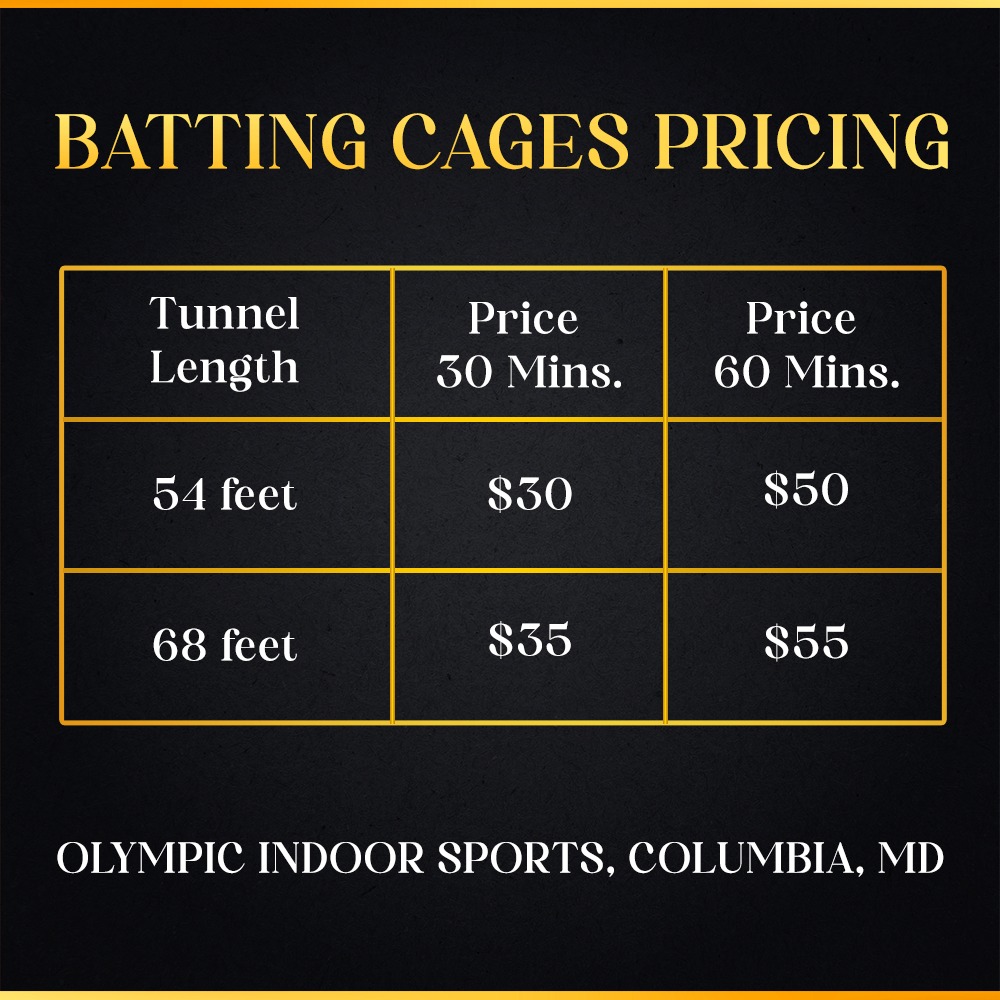 Frequently Asked Questions
If you don't see an answer to your question, you can send us an email from our contact form.
We open our doors on Nov 1,2023
9.00 am to 10.00 pm Mon to Sun
We offer different packages for Baseball, Softball & Cricket, please refer to the Memberships page
20,000 + sq.ft indoor facility
Have a peek of our highly customizable batting cages! These are available in different dimensions ranging from 54 ft. - 136 ft. in length, and 16 ft.  - 74 ft. in width. Currently, we have a whopping 14 netting lanes in operation, each 17 ft. high.
14 lanes available for practice
Yes! Please call or email us to learn more
From 4+ years to adults can play
Yes, this is a mandatory requirement for all players. 
If you're unable to make your scheduled pickup game time, please give us a heads up 24 hours before. 
OIS can help! We are actively looking at new ways to expand to new locations. Call or email us to learn more.  
Contact Us
Reach out to us by filling the following form and we will get back to you shortly.