Practice like you never won,
Perform like you never lost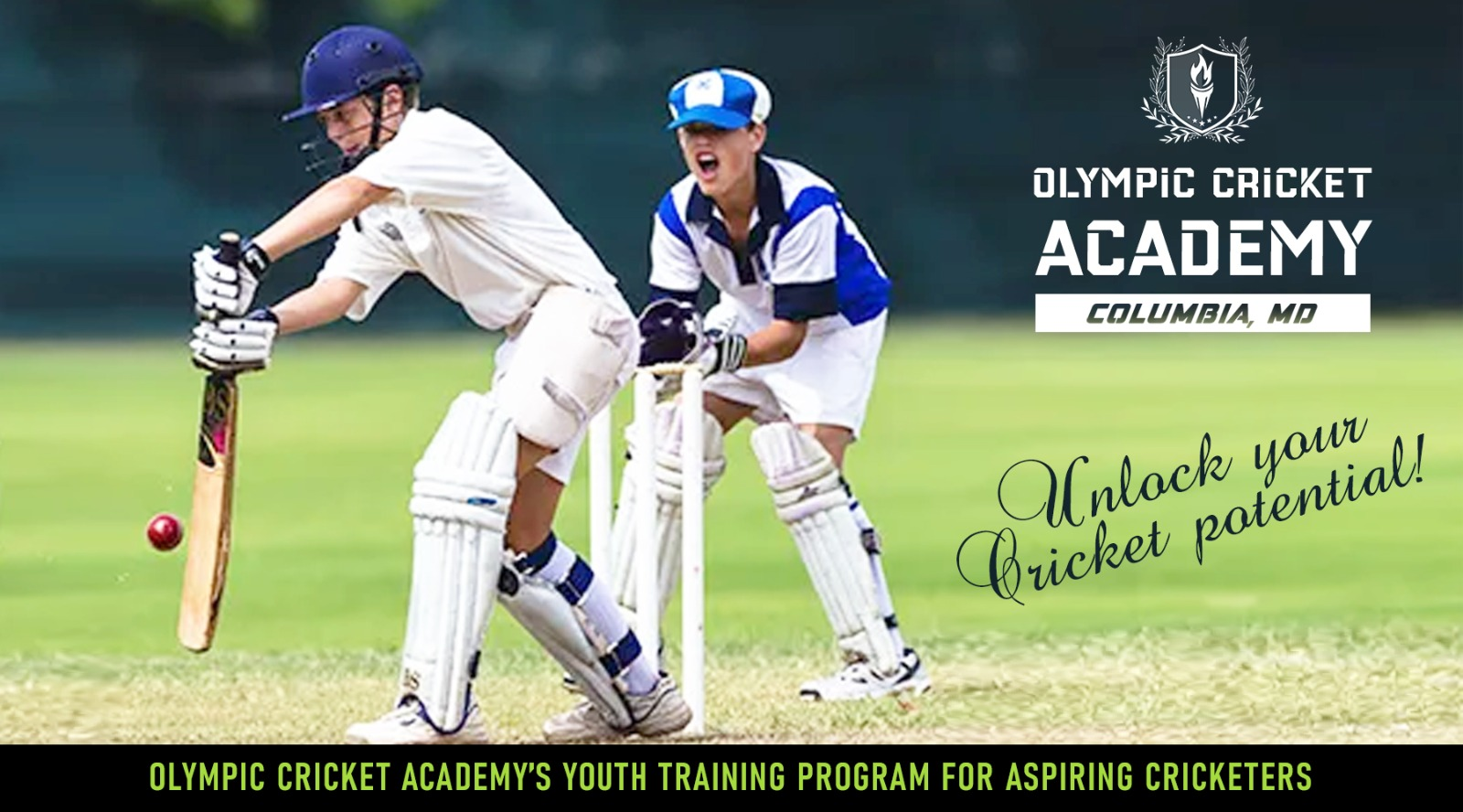 Unlock Your Cricket Potential: Olympic Cricket Academy's Youth Training Program
Cricket, often called the "gentleman's game," has captured the hearts of millions worldwide. As we celebrate the return of cricket to the Olympics, there's no better time to introduce the Olympic Cricket Academy's cutting-edge training program designed specifically for youth aspiring to excel in this glorious sport.
Why Olympic Cricket Academy?
Established Excellence: Olympic Cricket Academy boasts a legacy of nurturing cricketing talent for over a decade. Our coaching staff includes international coaches, former international cricketers and seasoned professionals who understand the game inside out.
State-of-the-Art Facilities: Our academy offers world-class infrastructure, including well-maintained synthetic beige pitches, indoor practice facilities, and video analysis equipment, stalker speed guns, HiTtrax machines, Bola bowling machines, ensuring a conducive environment for holistic player development.
The Youth Training Program
Tailored Curriculum: Our program is meticulously crafted to cater to aspiring cricketers between the ages of 6 and 17. We understand that youth development requires a balanced approach, covering the fundamentals while promoting a love for the game.
Skill Enhancement: From mastering the basics of batting, bowling, and fielding to advanced techniques, our program covers it all. Our coaches emphasize the importance of developing a strong foundation, which is essential for future success.
Mental Toughness: Cricket is as much a mental game as it is physical. Our program includes sessions on mental conditioning, helping young players build resilience, focus, and confidence.
Unique Features
International Exposure: At Olympic Cricket Academy, we believe in broadening horizons. Our students have the opportunity to participate in international youth tournaments, gaining invaluable exposure and experience.
Personalized Development Plans: Every player is unique. Our coaches create personalized development plans to address individual strengths and weaknesses, ensuring progress at their own pace.
Holistic Approach: We prioritize overall development. Our program includes fitness regimes, nutrition guidance, and sports psychology sessions to create well-rounded athletes.
How to Join?
Click the link for registration https://forms.gle/PaPjU5kjENvBsCb79
Contact [email protected] / +1(443)-761-0655
The Olympic Cricket Academy's Youth Training Program is the gateway to a promising cricketing future. With top-notch coaching, facilities, and a commitment to nurturing talent, we invite young cricketers to join us in their journey to becoming the cricket stars of tomorrow. Don't just dream about it; let us help you make it a reality. Join us at the Olympic Cricket Academy and write your cricketing success story today!